777 announces smallest demo robot in the world
777 recently announced the acquisition of a new baby in the form of the latest addition to its family of robotic demolition machines, the diminutive Brokk 50.
Originally designed to remove tiles from industrial settings, the 50 has found uses ranging from cleaning kilns for the ceramics and brick-making industries, to an essential role in the world's many nuclear power plants.
Now the Brokk 50 is proving invaluable to 777 Demolition as its ability to climb even the narrowest of staircases means this little wonder really can reach the places others cannot reach. But dispite its tiny footprint, the 50 manages to fight well above its weight and packs a mean punch.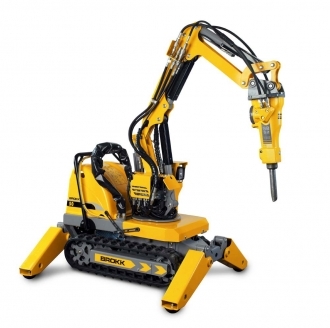 Not only the biggest; we also do the smallest!