777 Goliath's make short work of Blackwall Silos
777 goliath Hitachi's make small work of Silos. 777 Group recently completed the safe demolition of six Silos at the Tate & Lyle site at Blackwall, London.
The high rise demolition works were rapidly completed with thanks to 777's two super long reach excavator both with a gigantic reach of over 60 metres.
Please see the case study for this project in our case studies section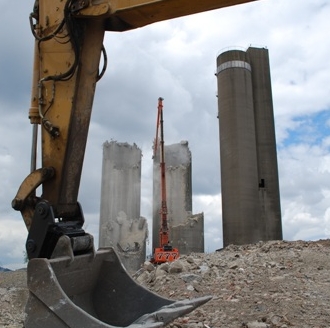 No structure too tall for 777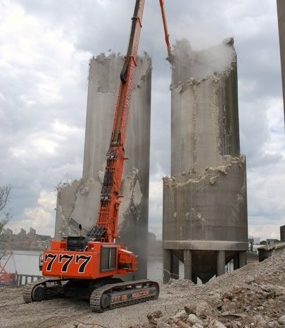 Light work for 1200's