777 lead the way with largest RDF PRODUCTION facility IN S.E
777 Recyling leads the way with the largest ALL INDOOR RDF production facility in the UK. 777 Group continues to consolidate its position at the forefront of this critically important technology. Waste Management has rapidly become much more than just an industry.
The global realisation that the world must be protected for future generations has rendered it a science. 777 acknowledges that the Earth's natural resources simply cannot continue to be used just once. We currently recycle and re-use 98% of all materials as well as providing waste managment solutions from 4 to 40yard containers, as well as fully licenced on/off site asbestos management.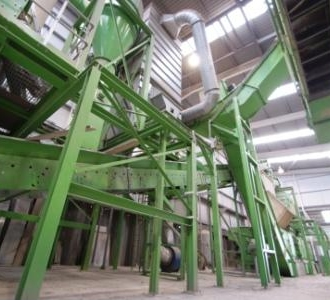 Inside our RDF Facility @ Croydon